"You do not succeed without obsession."
This is one of the famous quotes stated by the king of Dalal street, Mr. Rakesh Jhunjhunwala, also referred to as India's Warren Buffet. His obsession with the stock market and investment makes him the top stock market investor in India. He began his stock market trading journey in 1985 with Rs. 5,000, and now as per July 2021 data, his net worth stands at Rs. 34,387 crore ($4.6 billion).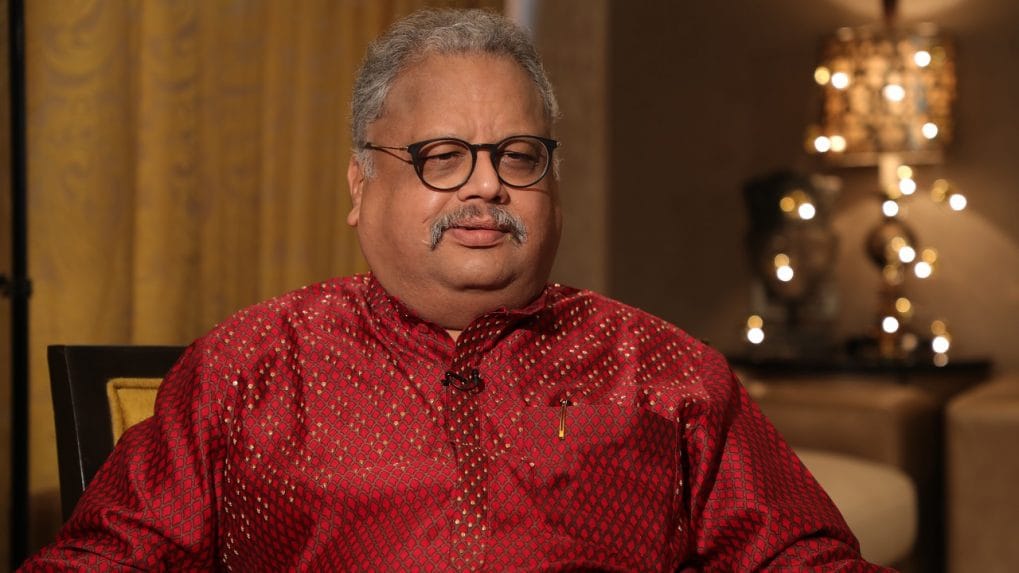 But the journey was not easy. Rakesh Jhunjhunwala was born in Hyderabad on 5-July-1960 in a middle-class family. His father was an Income Tax Officer, and they shifted to Mumbai when Rakesh was 2-year-old.
His interest in the stock market has been seen in his childhood days only. In an interview when he was asked how he had introduced him to the stock market? He said,
"My father was also interested in the stock market, when I was a young child, he and his friends would drink in the evening and discuss the stock market. I would listen to them, and one day I asked him why do these prices fluctuate. He told me to check if there is a news item on Gwalior Rayon in the newspaper, and if there was Gwalior Rayon's price would fluctuate the next day".
Soon after some time, he decided to become a stock market broker, but his father advised him to complete his studies first and then pursue his dreams, so Rakesh completed his graduation from Sydenham college of commerce and economics Bombay and C.A (Chartered Accountant) in 1985 and start working as a stock trader in Bombay Stock Exchange. 
His father forbids him to ask for money from him or any of his friends, so he entered the stock market with just Rs. 5,000. He got his first client, Mr. Mendonca, by the reference of his brother, who also was a chartered accountant. Rakesh managed to convince Mr. Mendonca to invest Rs. 1.5 lakhs with the promise of a return of 18%.
After some time, he wins his second client with the investment of Rs. 10 lakhs, his journey began with a good push, but Rakesh's first big profit was when he buys shares in TATA tea of Rs. 5 lakhs at Rs. 43 per/share in 1986 and sold it in 1989 at the rate of Rs. 143 per share, at the same time period, he was also invested in Sesa goa (Vedanta), Bharat electronics, Apollo Hospital, Bata, etc., and overall booked the profit of almost 20-25 lakhs. This was a turning point in his life, and the stock market became aware of his name. 
Although he is called the Big Bull of Indian Stock Market, but in the early 19's, he also tried his hands in the Bearish market. During the Harshad Mehta phase (1990-1992), he and his mentor Radhakrishna Damani (the owner of DMart) were pushing forward to a bearish trend in the stocks market and earned a lot of money by shorting the stocks.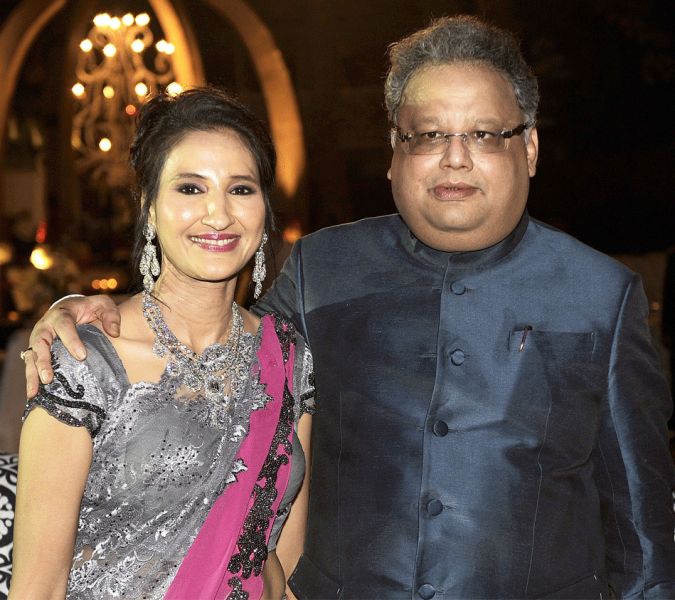 In 1987, Rakesh married Rekha, who is also a stock market investor. In 2003, Rakesh Jhunjhunwala established his private equity stock trading firm Rare Enterprises, known to derive its name from the first two initials of his and his wife Rekha's names — 'Ra' from Rakesh; 'Re' from Rekha.
Some of the Midas touch investment of Rakesh Jhunjhunwala in the stock market includes:
1.      Bharat Electronics Ltd. (BEL), up by 100X from 1998 to 2007.
2.     Apollo Hospital, up by 100X from 1998 to 2015.
3.     BATA, up by 90X from 1996 to 2019.
4.     Titan Ltd bought at Rs.5 per share in 2002, the share price rose to Rs. 1500 in 2020.
5. Lupin Ltd. got at Rs. 150 per share, and soon the price skyrocketed to Rs. 975 
Currently, Rakesh Jhunjhunwala is the chairman of Hungama Digital Media Entertainment Pvt. Ltd, Aptech Limited, and take a seat as a board of director of Geojit Finance Service, Bilcare Limited, Prime Focus Limited, Concord Biotech Ltd, Viceroy Hotels Limited, Mid-Day Multimedia Limited, Provogue India Limited, Nagarjuna Construction Company Limited, Innovasynth Technologies (I) Limited, Tops Security Limited, and Praj Industries Limited.
As per Trendlyne, the end of quarter ended March 31, 2021, Rakesh Jhunjhunwala and associates publicly hold 37 stocks in their portfolio, including Titan Company, Fortis Healthcare, Lupin, Crisil, Delta Corp, Federal Bank, Tata Motors, Nazara Technologies, Tata communication, DB Realty, etc. with a net worth of Rs 19,695.3 crore. His most valuable listed holding is watch & jewellery maker Titan Company, holding value at Rs 7,879 crore; followed by Tata Motors with Rs 1,474.4 crore; and Crisil at Rs 1,063.2 crore.
He loves to eat South Indian and Chinese food, and in his spare time, he likes to read books and watch food shows. 
We ended this blog with one of his quotes, which teaches us not only stock market growth but also the future business avenues in front of us.
"When opportunities come, they can come through technology, marketing, brands, value protections, capital, etc. You need to be able to spot those."