During Pandemic, many were trying to manage their time in-home, or apart from their home, most turned towards cooking. People during the Pandemic were learning and showing interest in cooking to spend their time doing something productive and adding a life skill. Cooking becomes an integral part of life that makes a person feel good and helps one in the long run.
Many started their own channels during the time to share their experience and helping people who were struggling by not being able to cook on their own, or people who wanted to experiment and try new recipes at home because of the time they have by staying home all day. Even before that time, one of our country's top YouTuber, Nisha Madhulika, started sharing her recipe through different newspapers or online blogs at the age of 51. She shared in an interview that she used to cook dishes for lunch and dinner and then click a picture to share with the people and sharing the recipe with them.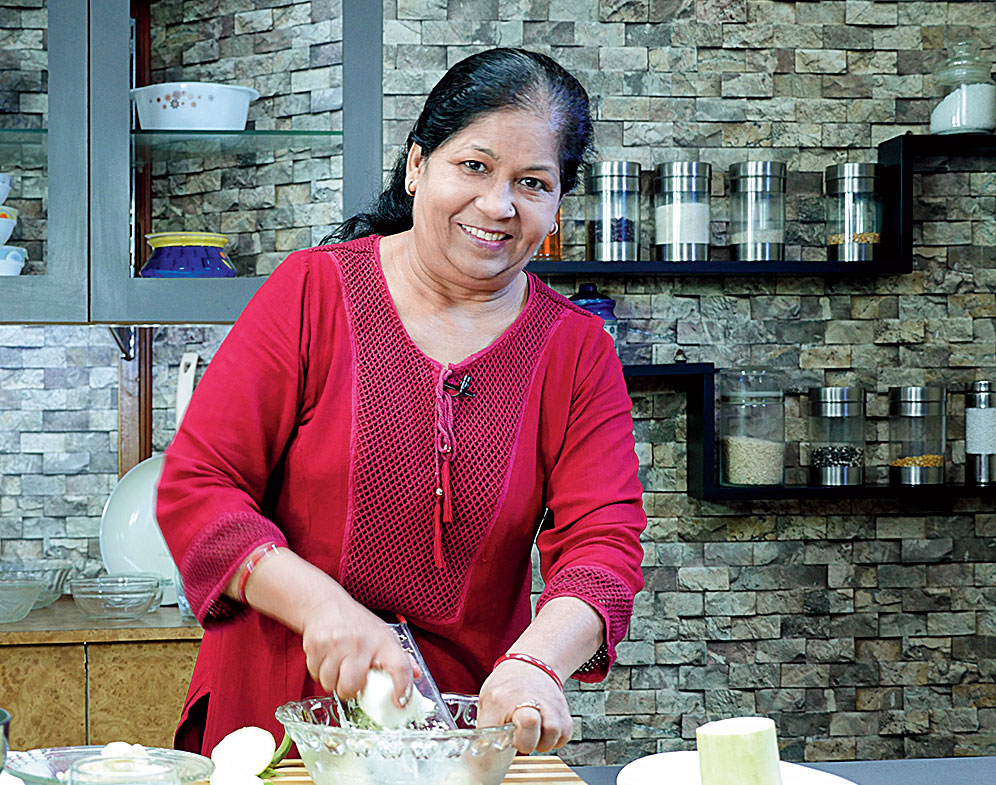 Nisha Madhulika, who is now 62, has her own team and channel on youtube where she shares different kinds of recipes, mostly inspired by Indian cuisine, with people. One of the famous YouTuber was born in 1959 and has loved cooking since an early age. She lives with her husband and initially used to help his husband, M.S. Gupta, in his office work. But with time, probably after her children got settled, she started feeling lonely, and during that time, she came across a magazine where she was reading about recipes shared by chefs. She came up with the idea of doing the same and felt confident about it. She shared her idea with her husband and sons, and all supported her with it. With time, she started gaining people's trust, and many asking her to share videos of her recipes to learn efficiently. She began making videos and uploading them on Youtube. Initially, her husband and sons used to help her record video, but now that she has well-established her and earned recognition worldwide, she has her own team that takes care of technicalities.
Today, her YouTube channel, which features vegetarian dishes, has millions of viewers from all over the world. Nisha auntyji, as she is affectionately known by her growing subscriber base, which includes people from all over the world, including Africa and Australia, is one of Asia's top five YouTube stars. She has 11.9M subscribers on her Youtube channel, and her videos are mainly hit by 2.24M views. She, with time, has also become one of the Top Youtube Chef and has also won an award in Social Media Summit Awards in 2017 for the Top Youtube Cooking Content Creator. She also got featured in Lok Sabha TV for interviews for Youtube's #seesomething new drive in 2016. She is a contributor for the TATA Trust India initiative 'Project Druv,' which is dedicated to bringing internet content to India's rural area. She was in 2016 also listed in "India's top 10 YouTuber superstar" by Economictimes. She also got featured in Vodafone's 'Women of Pure Wonder' coffee table book in 2016. Crossing 10 million subscribers in 2020, she also received the Youtube diamond play button. She achieved such milestones and maintained her name on the top YouTuber's list with many other young stars.
She is now an independent woman who currently also contributes financially in the home with her husband. She can earn enough and try to avoid any kind of endorsements that she doesn't believe in. As she mentioned in an interview, "money is not the driving factor in this enterprise. I am making good progress, and there's no reason to be dissatisfied with what we are already doing. How can you endorse a brand if you don't believe in it 100 percent? You can't let a brand tell you what to say and what not to."
She also has her own website and page on different social media platforms. She shared that how difficult it was when they started making videos. They have to manage time according to her husband's office time. She used to wake up early to stay ready with all ingredients and shoot before his husband could leave for the office. As first few months were difficult since none of them had been professionally trained to operate a camera. They only had a limited amount of time to catch the cooking process, and if it weren't done well, it would have to be repeated, resulting in a lot of waste.
Her simple charm and easy explanations connect her to her audience, while the quick and easy meals involving local foods and common kitchen equipment leave viewers wholly delighted. When she is not shooting, she experiments and tries to bring different recipes for her viewers. However, she shoots 2-3 recipes a week but tries to release more during festive times.
She didn't stay limited to youtube but is now also a restaurant consultant. She got her recipes published in different newspapers and magazines. Her originality has enabled her to upload over 1300 videos on her YouTube channel. Even famous chef, Sanjeev Kapoor, acknowledged her for her love for food. She claims that she does not have a culinary degree and that she learned how to cook from her mother.