"Listening to mummy (grandmother) tell me stories somehow made me believe that everything would be alright." Says Yukti Bajaj, a Delhi girl who helped her grandmother, Sheela Bajaj, start a business at the age of 78. Yukti works as a language expert in Delhi based firm. While working from home during the pandemic, she observed that her grandmother doesn't have much to do at home and usually gets bored at home. So, she came up with the idea of getting her into Knitting and crochet, in which her grandmother has years of experience and interest, which will eventually help her spend her time productively.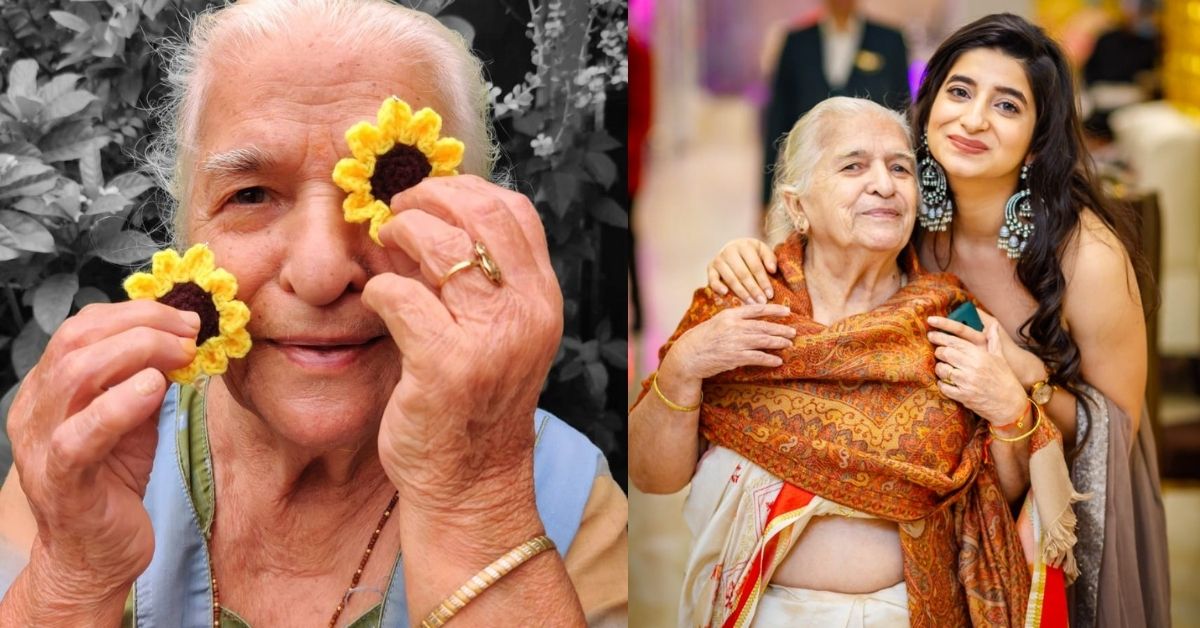 This dadi-poti duo has an Instagram page with the name 'CAUGHTCRAFTHANDED' where Yukti shares her grandmother's Knitted work. She started the page in November 2020. Initially, Sheela, Yukti's grandmother, continued making things that she was proficient at, but with time, she started experimenting with her style, looking at and understanding different trends. Now, Sheela can make knitted bookmarks, children's clothes, sweaters, scarves, earrings, crochet coasters, toys, headbands, bags and pouches, and many more beautiful items. They provide different items at different price ranges. This not only made Yukti's grandmother feel lively and cheerful but also made the duo get along, learning and doing things together.
Sheela not only enjoys the work but also earning through her innovative products now. Different products take a different amounts of time. The product they ship is sent with a handwritten note with the thought of making their customers feel special and happy. They also provide customizing options, letting the customers decide the look and colors they want of their product. Delivering 8-10 products in a month, they have catch pace with the time and are able to deliver more than 15 in a month. Yukti tells The Better India how glad she is about her grandmother's small business and how secure and confident her grandmother feels.
Yukti lost her parents at early age, and living with her grandmother makes her feel warm and loved. She even calls her grandmother 'Mummy,' and in tough phases of her life, Yukti's grandmother telling her story made her feel calm and believed that everything with time becomes fine. They both now manage the business together and are delighted with the response. Do check Dadi's work on their Instagram page.