There are no secrets of success, it is a result of preparation, hard work, and learning from failure.
 This beautiful quote by Colin Powell has really suited the life of Mr. Sunil Vashisht, who has no money even to complete his schooling and now has an empire of 15 Cr. Turnover per year. Sunil works hard and focuses his mind on attaining success and proving that his taken decisions are correct. 
FLYING CAKES was established on 1st September 2006, a brainchild of Mr. Sunil Vashisht (Founder) with a vision to delight customers with excellent quality cakes delivered to their doorsteps within 60 minutes ordering.
But Sunil's journey was not so easy. He was born and brought up in a lower-middle-class family, his father was mechanical labour and the only earning member of the family of five members. Their financial condition was so poor that his family wanted Sunil to earn for himself.
After his 10th class, he has to take care of all his expenses on their own, including education. He worked in Delhi Milk Scheme (DMS), in which he has worked as a milk delivery boy for which he gets Rs. 200 per month, and he completed his 11th and 12th from this money.To complete his graduation, he worked as a waiter, salesman, courier boy but unfortunately, he left his graduation in 2nd year. Finally, in 2001 he joined dominos as a delivery boy, and by his hard work and dedication, he was promoted to Assistant manager in the next 2 years. 
There was an incident that took place in 2003 which changed Sunil's life totally. He needs a leave as his wife is hospitalized and on the delivery bed, but his manager refuses to give him leave, so he handed over the outlet to his junior and left for the hospital. The next day when he came back, he was terminated from the job because of not obeying his senior and leaving without permission. On this day, he decided not to continue with the job, instead start something on their own. After that, he opens a food stall near Jawahar Lal University, Delhi. He was doing good and earning well, but this was not continued for long. One day civil authorities removed his stall as he is not permitted to run a stall there. 
In 2006 Sunil planned to do something big, moreover, legal. After some research and planning, Sunil has decided to open a cake shop in a Noida-based mall. He named it Flying Cakes, he invested his savings and also took a loan of Rs. 58,000 from a friend to make it possible. The flying cakes is the only hope for Sunil to do something better. Still, even after giving full devotion and hard work, the shop was not doing a good business because of fewer customers. He used to distribute templates outside the nearby call centre offices at night to attract customers and increase sales.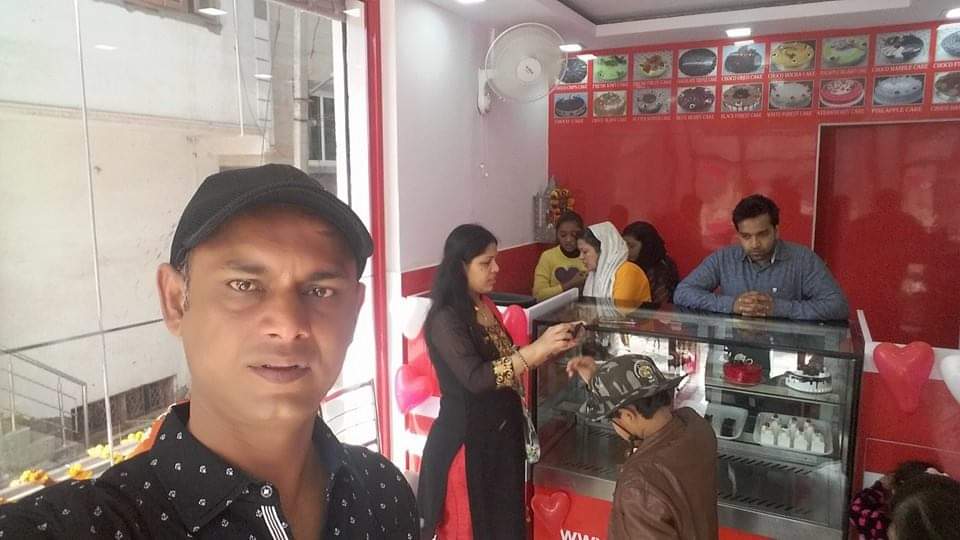 One day a lady came to his shop and purchased a cake for her son's birthday. This lady was the Head of HCL's Admin department. She liked the quality of the cake so much that she called Sunil to her office the next day and signed an agreement to supply cakes to their office.
The orders from HCL were the first milestone that made me feel the worth of my undaunting struggle and the risk that I took of quitting the stable job." – Said Sunil with tears of gratitude in his eyes.
Slowly and steadily, Flying Cakes is getting more corporate orders, and there is a point of time when, due to a massive number of orders, they have to open one more branch in Noida.
Now, because of Sunil's hard work, dedication, and never-give-up attitude, there are 15 branches of Flying Cakes in cities like Delhi, Gurugram, Noida, Bengaluru, Pune. Recently they have launched a new range of fast-food products like pizza, burger, and croissants in Noida. Sunil's aim is to open 15 more branches by the end of 2024.