A Mumbai-based drone manufacturing start-up ideaForge has been funded by an independent advisory firm BlackSoil.
The amount of the fund is Rs. 15 Crores which is served in a venture debt round. The funds will be used to meet the working capital requirements of the company to service its large order book, as said by the company.
This news comes after the IT giant Infosys announced its investment of $1 million in the company last month.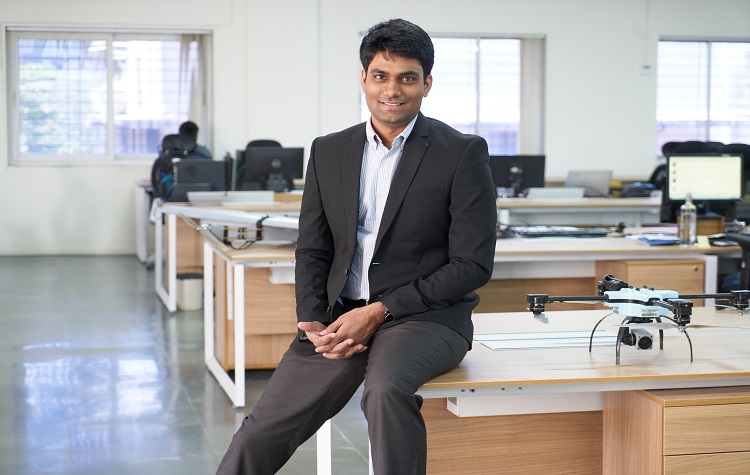 As per Ankit Mehta, co-founder and CEO at IdeaForge. "The timing of the funding is opportune as we expect strong growth in our product pipeline. The funds, along with the recent fundraise from Infosys and other investors will support ideaForge in the execution of our growing order book".
Till now, the company has raised US $18.4 million from its 8 lead investors in 9 finding rounds since its inception in 2007.
Recently in January, ideaForge, an Unmanned Aerial Vehicles (UAVs) start-up, signed an approximately $20 million contract with the Indian Army to deliver an undisclosed quantity of a high-altitude variant of SWITCH UVA, which will be delivered over a period of 1 year.
SWITCH UVA is a first-of-its-kind VTOL (Vertical Take-Off and Landing) and fixed-wing hybrid Unmanned Aerial Vehicle which could be used for Anti-Terror, Border Security, Counter insurgency, Crime control, etc.As per the ideaForge website, SWITCH UAV has an endurance of more than 120 min, range (LoS) of 16 km, weight less than 6.5 kg, wind resistance up to 20km/h, maximum launch altitude of 4000 m AMSL, and the maximum operating altitude of 1000 m AGL.
The drone is also embedded with Daylight. Payload camera of 1280 x 720 pixels and Thermal Payload camera of 640 x 480 pixels.
In India, ideaForge has the largest market share in the security, surveillance, and industrial market of drones. ideaForge has a diverse list of industrial customers and sectors such as geospatial surveying, oil & gas, mining, and many more.
Its customers include Indian Defence Forces, Central Armed Police Forces and State Police Forces and have conducted over 150,000 missions using its drones.
We plan to work with like-minded investors and partners to achieve our vision of a premier drone company serving enterprise, security, and surveillance market globally, said Ganapathy Subramaniam, Partner-WRVI Venture Capital, who serves as Executive Chairman – ideaForge.